The Tea Party of the Bronx
is Part of the National Tea Party Movement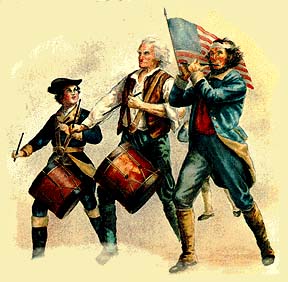 We meet monthly on the first Friday of the month
7:00 PM
at 943 Morris Park Ave., Bronx NY
Our next meeting will be Friday March 4, 2016
FUTURE MEETINGS - SEE MEETINGS TAB
Meeting Agenda
WE WILL HAVE A GUEST SPEAKER
TOM GERAGHTY
President-Tea Party Council of Greater New York
WAS KARL MARX A SATANIST?
We will also show an important film
THRIVE
FREE ADMISSION
FREE COFFEE AND DONUTS ARE ALWAYS SERVED
TEA PARTY COUNCIL OF GREATER NY

THE NEXT MEETING OF THE
Tea Party Council of Greater NY
WILL BE HELD ON SUNDAY 3/6/16 AT 10 AM. THE LOCATION WILL BE AT 943 MORRIS PARK AVENUE IN THE BRONX
TEA PARTY LEADERS FROM MANHATTAN, BROOKLYN, QUEENS, BRONX, STATEN ISLAND, WESTCHESTER, ROCKLAND, AND PUTNAM COUNTIES MET ON SUNDAY 12/14/14. WE ISSUED A STATEMENT IN SUPPORT OF BILL COSBY AS A CHAMPION OF THE AMERICAN FAMILY. HE INCURRED THE WRATH OF THE TOTALITARIAN LEFT FOR TELLING YOUNG AMERICANS THAT IF THEY STUDY HARD AND WORK HARD THEY CAN HAVE THE AMERICAN DREAM. THE TOTALITARIAN LEFT DOES NOT OBEY THE COMMANDMENT: "THOU SHALT NOT BEAR FALSE WITNESS AGAINST THY NEIGHBOR." WE ALSO SALUTE 2 OTHER GREAT AMERICANS WHO WERE VICTIMS OF THE SAME LIES AND SLANDER: CLARENCE THOMAS AND HERMAN CAINE.
THE MEETING SCHEDULE WILL BE BI-WEEKLY MEETINGS SUNDAY MORNINGS AT 10 AM AT 943 MORRIS PARK AVE
TENTATIVE SCHEDULE FOR 2015: 5/31/15, 6/21/15, 7/12/15, 7/26/15, 8/7/15, 8/21/15, 9/13/15,9/27/15, 10/18/15, 11/8/15, 12/6/15, 1/10/16, 2/7,16, 3/6/16
ALL TEA PARTIES ARE INVITED TO JOIN
SEE THE OTHER TEA PARTIES TAB FOR MORE INFORMATION